Hi, my name is Laia. I'm currently in a research programme at the Royal College of Art. I was Head of the Art Department and Member of the Director's Committee @ PlayGround since 2015 until 2019. Over the years I've had the opportunity to work on projects and pitches for globally renowned clients, agencies and artists.
The Politics of Dehumanisation of the Accelerated Image
2019–2020
CHARLES DE GAULLE (PARIS, FR)
This practice-based research explores the relationship between accelerationist theory and the digitally processed images of airplanes fading on Google Maps. The heavy metal of some of these transports appear like bubbly shapes. In other cases, the heavy metal fades to transparency. Inside fading
planes, there are people. Are these persons also fading in within the image?
From our virtual zenith, we observe photographs, taken by satellites, of airplanes with people inside, retouched and removed by algorithms. Hito Steyerl argues that the displacement of the zenith perspective "created a disembodied and remote-controlled gaze." In other words, a zenith outsourced to machines. From above, the virtual ground "creates a perspective of overview and surveillance for a distanced, superior spectator safely floating up in the air", highlighting the dynamic between object and subject; "a one-gaze of superiors onto inferiors, a looking down from high to low". Simulacrum to an omniscient God's-eye view.
PHOTOGRAPHER: SATELLITE
DESIGNER: ALGORITHM

Our contemporary visual culture is saturated by views from above, establishing a new visual macro-normality: one that accepts ubiquitous surveillance technology as entertainment through our screen devices. How fading planes can reveal the dehumanization of the accelerated images? How is this accelerated system affecting images? What are the mechanisms of the dehumanised images?

Trevor Paglen refers to Harun Farocki as "one of the first to notice that image-making machines and algorithms were poised to inaugurate a new visual regime. Instead of simply representing things in the world, the machines and their images were starting to "do" things in the world", thus condemning the human eye to an anachronistic existence, "machines were starting to see for themselves".
This research will address the politics of a specific category of images: those produced by machines with automated cameras (CCTV, speed radars but focused primarily on satellite cameras) designed to operate without real-time human agency. From a technical and mechanical point of view, I consider these images to be dehumanised because of the genesis of their production.
Google Maps, Earth and Street View are tools that allow us to travel the globe immediately, faster than planes. From a sociopolitical point of view, this also reveals the mechanisms of dehumanisation of the images by the accelerated capitalism.

More conversation on the progression of the creation and usages of images is needed, in order to unblock our incapacity to deal with acceleration. Only by surfacing it, by making evidence, we will be able to question and react, invent, or think of strategies to change the current paradigm and deal with the saturation we are living in.
ROYAL COLLEGE OF ART
W.I.P. SHOW
WHITE CITY
30/01-01/02 2020

The evolution of a new digital media
2015–2019

I was in charge of the art direction of the media company for over 3 years, creating the art department from scratch. In 2015 we were 30 people based in Barcelona and we had a growing audience. In 2019, PlayGround had offices in Barcelona, Madrid, Buenos Aires, México DF, Miami, Bogotá and Sao Paulo, and had +20M fans on Facebook and +100M video views per month. (*digital media bubble bursts*)

VIDEO INTERVIEW WITH VANDANA SHIVA
In a fast moving environment where production is key, we needed to find scalable solutions. These sometimes required establishing design tasks on non-designer profiles (journalists, video editors and community managers). Also, the content needed to be adapted to different platforms and languages (Spanish, English, Mandarin, Japanese, Portuguese, German, Indonesian and Arabic). Therefore, team and project management were two key aspects of my role, besides the art direction of the brand and its products and contributing in building a solid creative strategy.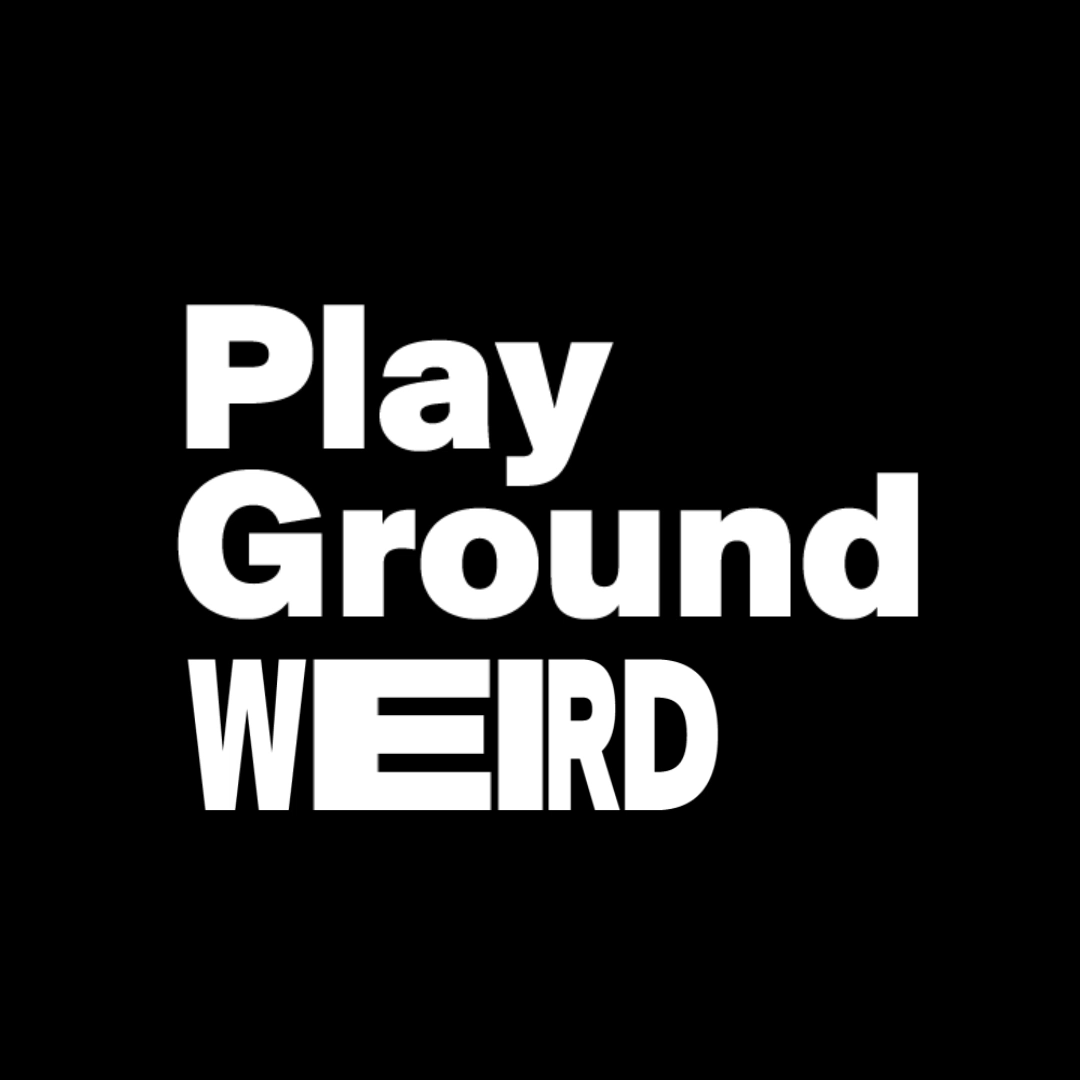 AVATAR ADAPTIONS OF PLAYGROUND WEIRD AND MANDARIN
Social media platforms provide easy access to behavioral data of the personas (!). Being able to read, analyze and apply this information to art direction and UX was key for the brand's success, because we observed that:

︎ +80% of the audiencie watched our videos muted;
︎ +90% did it from mobile, and from a generic feed;
︎ -40% stopped watching the content after '00:05'.

Without sound, all the information needed to be understandable excusively from the visual narrative, and because of the reduced area of the devices, the elements needed to be simple and contrasted. The square-aspect ratio would invade the vertical screen, prioritizing PlayGround's scope and leaving other's content out of visibility. Finally, we had a closing animation for branded content that consisted in the client's logo inside of PlayGround's. We played with this element in a different context: placing a 'joke' – a counter-narrative wink –, instead of the brand. And it became a key visual that would keep the audience watching the content till the end, because they wanted to know what the little joke of each story was.

This is how we created a popular format of the Internet's content: the 1:1 video with 2 or 3 bold-white-typeface lines overprinted on a pleasantly dynamic sequence of images.
Some highlights that happened during my experience, each involving different teams:

︎
INTERVIEWS: SARA AHMED, JANE GOODALL, FRANCO 'BIFO' BERARDI, LARS ADAMS, ALBERT SERRA, VANDANA SHIVA, JAMES RHODES...

︎ COLLABORATIONS: GREENPEACE, ODISEO, ARTE.TV, ANNA BONNY, MÉDICOS SIN FRONTERAS, FABLAB, UNICEF, FUNDACIÓN ANA BELLA, SÓNAR...
︎ CLIENTS: NETFLIX, SAN MIGUEL, HBO, MOVISTAR PLUS, BEEFEATER, RED BULL, H&M, PENGUIN RANDOM HOUSE...

A. Team members I was lucky to learn with:
BLANCA PIA, JÚLIA DE QUADRAS, DIMITRI SIDELNIKOV, ANTON ALBITSKIY, VICENT TORRES, MANUEL PASTRAÑA, STEPHEN LYNE, MICH I CRESPO, ELISA GUERRERO, RAMON NICOLÁS, CORRADO PODDA, SERGIO DIAZ, FABIOLA GUZMÁN, NIL COMÍ, LAIA CANADA, ALEX BALSALOBRE, DAVID SERRANO, JUAN CASARES.



Thank you all for your great work.
Top Manta
No one is ilegal

2017–2018
︎ GRAPHITE PENCIL D&AD IMPACT (2018)
︎ FIAP SHORTLIST (2018)
PlayGround Do team worked with the Sindicato Popular de Vendedores Ambulantes for more than 10 months, helping them create a company, a fashion brand and a collection. The aim of the project was to find a way to get legal permits in order to be able to work in Spain. The 'manteros' already had an idea: Top Manta.
We organized afterwork workshops to help them learn assets on branding, illustration, printing... Famous designers and illustrators were interested in collaborating but, at the stage, we considered that giving them tools to develop everything by themselves was urgent.
The launch of the brand and the collection was celebrated with an event that ended up on a catwalk, where the 'manteros' modeled while exhibiting their very own clothing. This background video of the sea was projected while they where walking, as most of them left Senegal by boat, being the first time ever they had seen the ocean, to start a new life in Europe.
PLAYGROUND DO (STRATEGY)
CRISTIAN PALAZZI: CAMPAIGN DIRECTOR
ALBA MUÑOZ: PROJECT MANAGER
GEMMA SUNYER: LEGAL ADVISOR
A. TEAM (CREATIVITY)
LAIA MIRET: CREATIVE DIRECTOR
BLANCA FERNANDEZ: ART DIRECTOR
LAIA CANADA: DESIGNER, PHOTOGRAPHER
ANTON ALBITSKIY: DESIGNER, PHOTOGRAPHER
EVENT ORGANIZERS:
GABRIEL LAMA OLIART
SANDRA NAVARRO
GISELA FITÉ
MAHALA COMUNICACIÓN
︎ INTERVIEW AT
METAL
︎ WATCH THE
CASE STUDY
︎ WATCH THE
VIDEO SPEECH