YELLOW OUTSIDER


---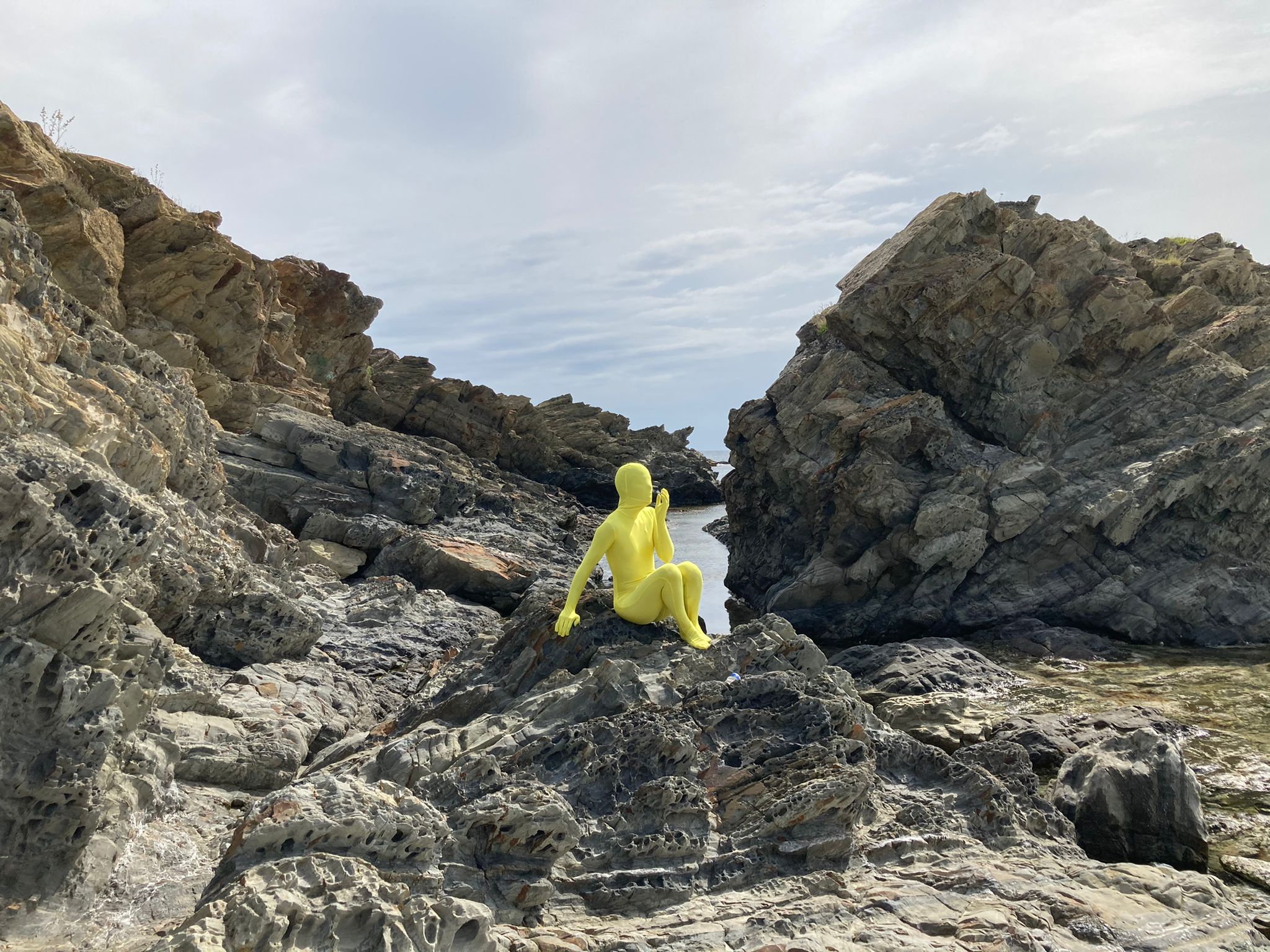 PROJECT:

Yellow Outsider

PERFORMANCE
VIDEO
JUL.20- ONGOING
ROYAL COLLEGE OF ART

ALL IMAGES:
LAIA MIRET

WORK IN PROGRESS
The current visual regime, which is image imperialism, is oppressing our cognitive system through cybernetic over-saturation –it is colonising our mental time–, leaving no space for it to imagine alternatives.

Maps have been tools of territorial, economical and cultural colonisation. Google Maps is a tool of cognitive occupation, one that establishes a techno-hierarchy to accelerate the reach of singularity.

Today we are told that technology is universal. Alphabet's – Google's company– mission is to organise the world's information and make it universally accessible and useful (2021). As philosopher Yuk Hui states, "there is a universal rationality in technology, which claims to be objective, so we only follow this trajectory without being able to deviate from it. Instead of imagining a single history, a single universal history of technology, we must reconstruct different histories of technology and reflect on the possibility of these histories. Only by doing so we can be able to reopen the question of technology and the imagination of technologies".

Yellow Outsider is a figure that comes originally from the digital environment –the yellow-to-orange little human icon that, by dragging it, indicates the exact point the user wants to start exploring on Google Street View–. I invoke this figure and embody it, altering its nature and changing its state from digital to physical. Together we go for an excursion to places that have not yet been registered by Google Car or Google Trekking. The performance is a rite of passage.

All these scenes are filmed and will compose a video-art piece recurring the format of speculative mockumentary, that illustrates Yellow Outsider sensing these remote scenarios: the geology, flowers, plants, animal excrements, fresh water.

Opening creative processes in which human and machine intelligences interact means looking at the mirror and accepting a certain technological emancipation. By acknowledging this emancipation maybe we can recognise the other. It is through this dialogue that collaboration arises. A dialogue made up of pixels, 0 and 1, LEDs, chips, clicks, vectors, windows and keyboards. It is a dialogue that links the human with what makes us human.

CLICK TO ENLARGE IMAGE
---